Young Life || Teacher Staff - East Asia
Opportunity Overview
Description:
Diving into culture, living in community, working directly with students — this is an incredible opportunity to serve in Eastern Asia. In this closed country, we partner with an educational foundation that provides staff who teach conversational English in universities. We are currently engaged at five universities, with teams of three to four people at each. Students are quite open and innocent, eager to have relationships with our staff and anxious to talk about what makes life work. Staff are in the classroom between 12-18 hours a week and engaging with students in a variety of ways outside of class. This is truly every Young Life leader's dream — living and working right on campus with kids! You will quickly fall in love with the students and the culture. A two-year commitment is strongly preferred. Our staff are in country for 10 months and then return to the United States for two months in the summer before returning for the next academic year.
Responsibilities:
​Demonstrate spiritual leadership on a personal and professional level.
Actively participate in the spiritual life of the staff community
Ability and willingness to teach ESL in a college setting, including lesson planning, preparing for exams, and working with school officials
Raise 100% of financial support per individual budget (about $12,000/year) and maintain good donor-care practices
Communicate ministry updates and progress to personal donor partners.
Qualifications:
Relational ministry experience required.
Adventurous and adaptable attitude for a new culture. Must be able to relate, work and build community in a multicultural, multilingual area.
Proven relational skills with both kids and adults.
Demonstrated strong verbal and written communication skills.
Ability to maintain confidentiality.
Two-year minimum commitment.
ESL training or teaching experience is not necessary. We provide training and a TESOL certification.
Benefits:
Staff receive free on-campus housing in nice apartments, a full-time professor's salary from the university and a travel allowance to encourage you to see the country. Our staff need to raise approximately $12,000 (or less, if you don't need health insurance) annually to cover travel, year-long and summer training, staff conference, health insurance, visas, etc.
How to Inquire:
​For more information, please contact
[email protected]
.​
Similar Opportunities
10 days left
Sign Up
Registration for this opportunity is on another site. You will be redirected when you click the button above.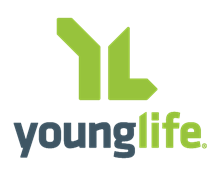 Contact Info
Leslie Bounous
(316) 650-2914
Share