Young Life Work Crew Team - Pioneer Camp, Armenia
Jul 1 2019 - Jul 31 2019
2 Hours from Yerevan, AM
Opportunity Overview
This summer, adventure awaits in the form of an opportunity to serve at Young Life's beautiful new Pioneer Camp in Armenia. Each year thousands of Armenian kids, from street kids and orphans to those with special needs, go to camp to experience the best week of their lives.
We need your helping hands and willingness to serve kids through cleaning dorms, helping with sports activities, and serving meals. Encourage and model the love of Jesus to these Young Life Armenia kids and leaders. You also will experience the incredible hospitality and friendship of our staff! Your trip will include a tour of historical ruins and monasteries in the majestic Bombak Mountains!
Where:
Young Life's Pioneer Camp (two hours from Yerevan, Armenia)
When:
 Join a Teen Summer Camp any Week in July
Cost:
$900 Plus Airfare
Contact Information: Carrie Fraser |
[email protected]
| 719-229-4970
For more information, please visit the
Young Life Armenia website
.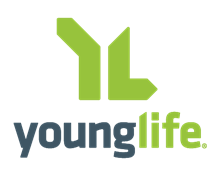 Contact Info
Carrie Fraser
(719) 229-4970
Young Life's Pioneer Camp
2 Hours from Yerevan, Armenia
Share